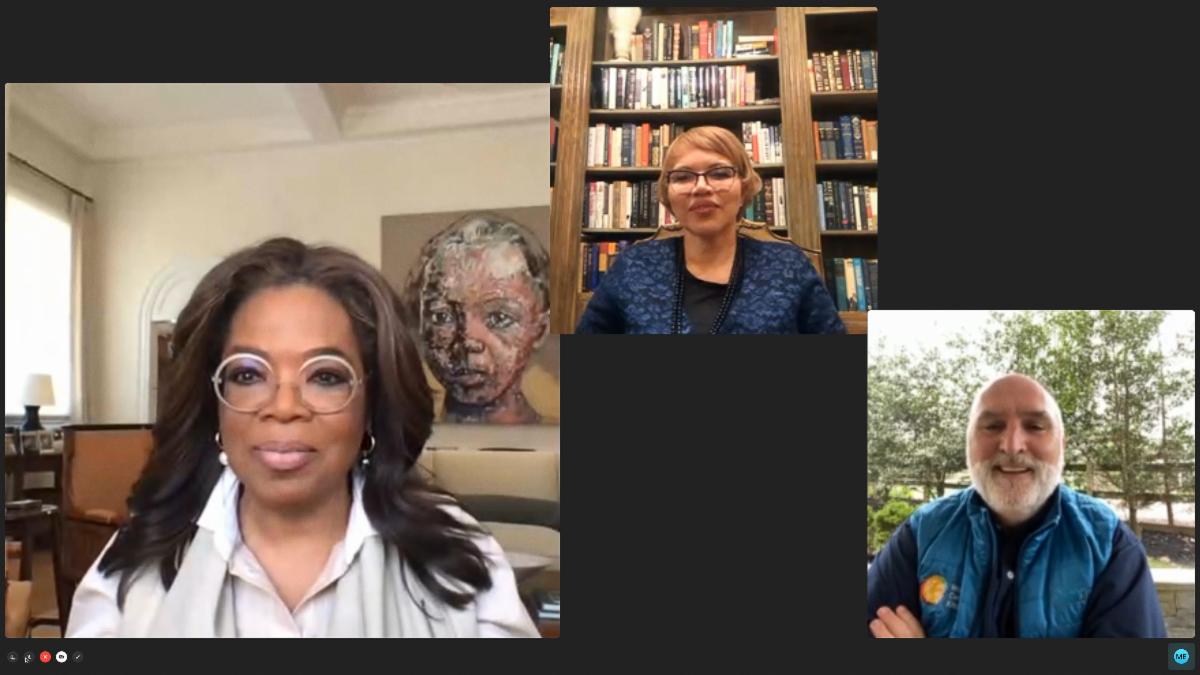 Oprah Winfrey is Donating $10 Million to Support Those Facing Food Insecurity Due to the COVID19 Pandemic
Link to Oprah's social post announcement:
https://www.instagram.com/tv/B-epe8-BMd7/?igshid=60i4i0i6ppe9
Caption: @chefjoseandres and Claire Babineaux-Fontenot have teamed up with @leonardodicaprio, Laurene Powell Jobs and @Apple to launch America's Food Fund to help feed local communities. I was struck by the work these organizations are doing and while everyone's priority right now is to stay safer at home, I know there are many of us looking for ways to help. I believe that America's Food Fund will be a powerful way to make a difference for our neighbors in need and am committing $1 million to this fund to support those facing food insecurity. I am donating $10 million overall to help Americans during this pandemic in cities across the country and in areas where I grew up. For more on this Fund and how everyone can be of service, tap the link in my bio to watch this free AppleTV+ conversation.
During Oprah's conversation with Chef José Andrés and Claire Babineaux-Fontenot this week for her series "Oprah Talks COVID-19" on AppleTV+, Oprah was so impressed by the partnership and on the groundwork supporting those with food insecurity, that she committed to donating $1 Million to America's Food Fund. This will be part of her overall $10 million donation to various COVID-19 related relief efforts in communities around the country.
Clips from "Oprah Talks COVID-19" conversation:
Oprah Winfrey committing to America's Food Fund from AppleTV+ for broadcast use http://qlnk.io/ql/5e857080e4b0307bb67deca0
Chef Jose explains the intention of America's Food Fund
http://qlnk.io/ql/5e856f3ae4b0404b2ea36ca8
OPRAH WINFREY CHARITABLE FOUNDATION BACKGROUND:
Guided by the intention of supporting those in need, the Oprah Winfrey Charitable Foundation (OWCF) supports organizations around the world. Since 1993, OWCF has contributed millions in grants and donations to organizations that serve children, families, and communities, with a specific focus on youth education.
Donations benefit the following, with others to come:
America's Food Fund https://www.gofundme.com/f/AmericasFoodFund
Minnie's Food Pantry, Plano TX
Boys and Girls Club, Kosciusko MS
###